Operators
Types of Operators
Once the user has selected and configured a Trigger, it is time to choose from tree different Operators that can be retrieved by filtering the library on the top left.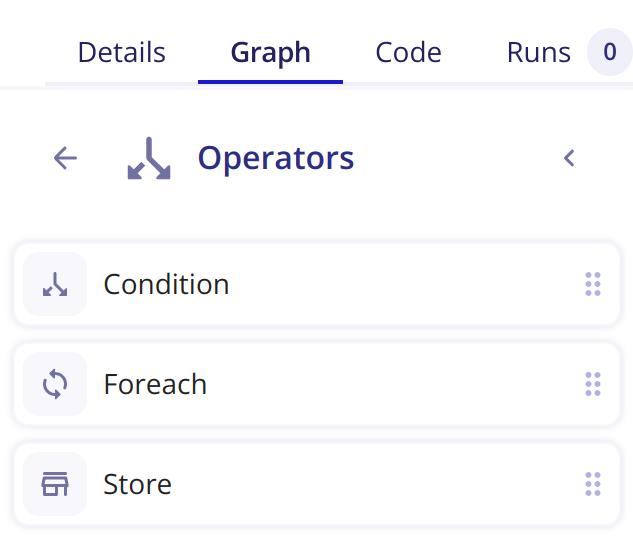 The Operators are used to filter, loop or store the data generated by a Trigger or an Action.
Condition
The Operator "Condition" is similar to the If...Else condition. It allows a user to test a variable. It can be followed by an Action or an Operator, even a "Condition".
To edit a condition, it is needed to add a case, by clicking on the "+". For instance:
Foreach
The Operator "Foreach" is specialised in the browsing of a list of data, such as a JSON or STIX output. It can be followed by multiple Blocks such as the Action ones or the Operator ones, even a "Foreach" loop.
Store
The Operator "Store" allows a user to store data before using it in the same playbook. For instance the following video shows how to store a port number after a loop over a JSON formatted input, and use it to alter the status of an alert.