SEKOIA.IO CTI
The Intelligence Center is a Threat Intelligence knowledge base that is being constantly updated by SEKOIA analysts.
It is meant to store all levels of Cyber Threat Intelligence (CTI), from strategic (targets, motivations) to technical (indicator of compromises).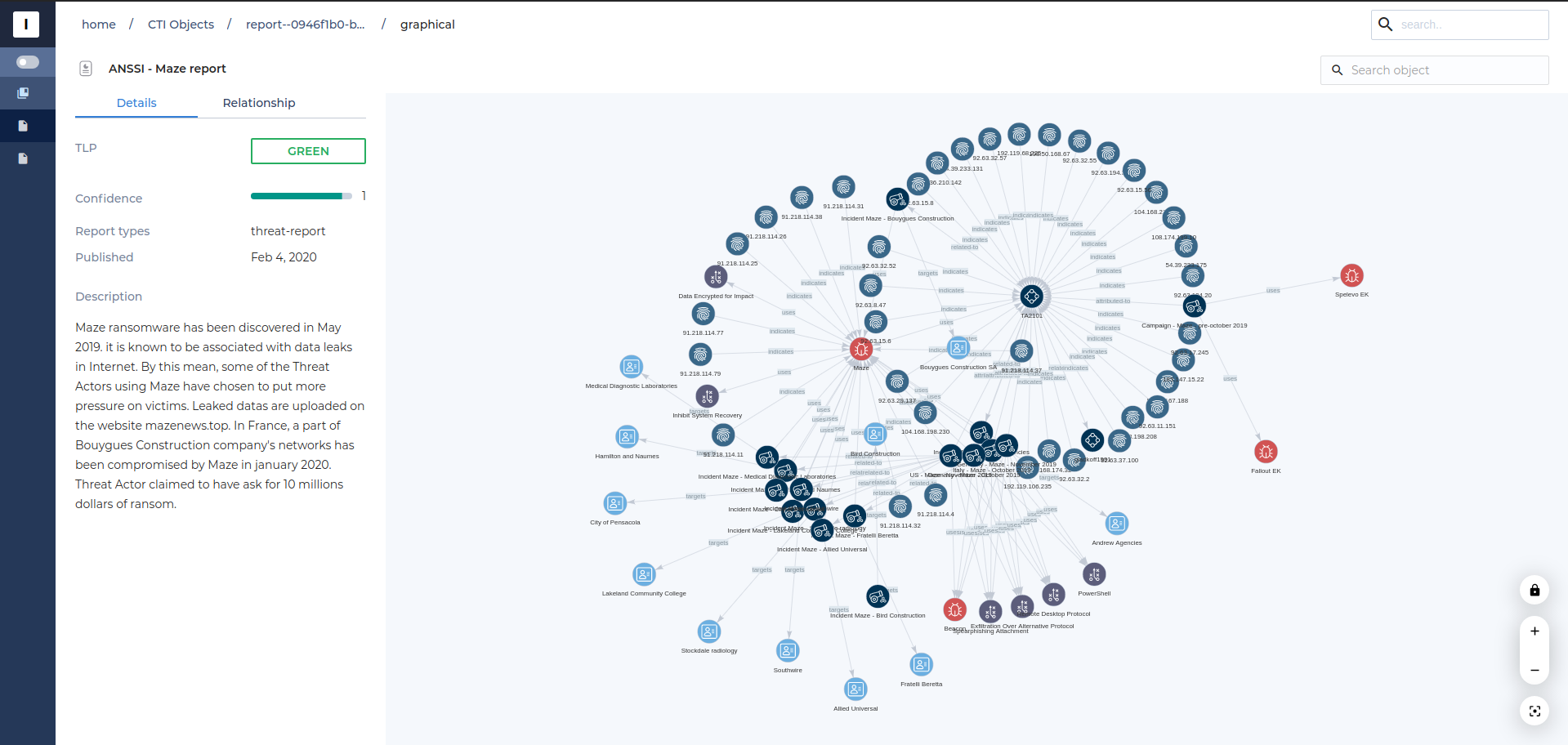 We recommend you learn about our data model before learning how you can consume our feeds and configure third party integrations.